Many types of online cloud tools have made it easier to do things that used to require a professional. You can now put together a social media graphic in a few clicks and build a website yourself without needing to know any code.
But just because these tools are there, doesn't mean it's a good idea to choose them over a seasoned pro. This is especially true when it comes to your website – a main driver of prospects and sales for many IT businesses.
If you've been contemplating or using DIY tools like Wix, Weebly, WordPress, or Squarespace, you may want to rethink that. Read on to find out why trying to build your website yourself could cost you a lot more than having a professional build it.
Building Your Website Yourself with a DIY Builder Can Cost Dearly (Here's Why)
It's pretty much a given these days that nearly all companies need to have a website if they want to be seen as being "in business."  In fact, many companies are started these days that are completely virtual, relying only on their website for revenue.
Even if you do have a computer shop storefront, as many MSPs do, your website is just as vital. It's how many local businesses are found online and is usually the first "face" of a business to a prospect deciding who to call for cybersecurity services or computer repair.
Approximately 85% of consumers discover local businesses by searching for them online, and 81% of people research companies on the internet before making a purchase.
A website isn't just an online listing of who you are and your services, it's how you get new leads, make sales, and communicate with prospects and customers.
Following, are several reasons why you need to think hard before using a DIY builder to slap together a cheap website.
Poor SEO & Bad Google Visibility
When you work with a professional IT marketing firm that builds websites, they will generally optimize your site for search engines as part of the process. SEO is key to being visible online and not having a site that sits there gathering cobwebs.
62% of consumers will disregard a business altogether if they can't find them online. These days, most people think, "What's wrong with them?" if they can't find a website for a business.
SEO optimization isn't automatic when you use a DIY website builder. You need to do it yourself. Yes, you can add an SEO plugin like Yoast, but they only go so far. They can help you with prompts, but they can't "teach" you how to be an SEO specialist, like the people that build SEO-optimized websites for a living.
Poor SEO means you're missing leads and sales that your better-optimized competitors are most likely getting.
Lack of Personalization
When you're cruising the web, you can usually spot a "website-in-a-box" when you see it. There are standard themes that come built into builders like WordPress and others. Thus, your website ends up looking like a lot of others out there.
There's a lack of personalization to the style, meaning you're not going to stand out to prospects that are looking through a few different sites to find an IT service provider.
Sites that are unique and have branding that shines are the ones that people remember. If your site is using the same theme as thousands of other sites, you'll end up blending into the background of a potential prospect's memory.
To get an idea of how important being original is to first impressions, take a look at the two ice cream websites below. The Edy's site is okay, but not really memorable. While the Blue Bunny site stands out and reflects the brand's personality, down to the bunny ears at the bottom.
Basic-looking website:
This website is much more memorable and unique:
Website Speed Problems
Have you ever looked at your website visitor stats and wondered why you have so few leads when you get so many visitors? There can be quite a few reasons that people leave your site without contacting you, and a big one is poor site speed.
People quickly click the back button when it takes too long for a page to load. Many times, they're browsing on a smartphone and slow page load is incredibly frustrating for most.
When you're using a theme you found on the internet in a DIY builder, it may not be built for speed. Professional website designers will keep speed in mind when designing a site and ensure the back-end framework is created with a fast page load in mind.
82% of internet users say that when a site loads slowly, it impacts their purchasing decision, with over 45% saying they'll be less likely to make a purchase.
I'll share one of my past experiences with a company that used a DIY site builder. They realized they were losing a lot of their website visitors. When they pulled a page speed test on Google, it showed their site in the red – very slow loading. No matter what they tried, they could only minimally improve the scores.
I decided to test the speed of the WordPress theme they were using with the demo version (basically the bare bones theme with nothing much added). The theme itself was slow loading. So basically, they shot themselves in the foot because they didn't have an understanding of these backend mechanics, and if they wanted a faster site, they had to change themes and basically start over from scratch.
Time-Consuming Learning Curve
DIY builders like Wix and Squarespace promote being easy and allowing you to create a site fast and for free. But in reality, if you want to have basic things like a contact page, you're going to run into more complexities.
Most themes will have distinct settings, then on top of the theme controls, you have to use plugins to enable various features. Everything from a slider to an online shopping cart requires you to both install and know how to configure plugins.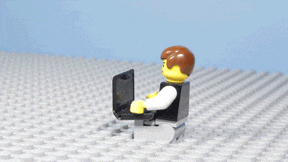 What seemed easy, ends up taking up a lot of your valuable time. You need to search out and read instructions and hope that you didn't choose a plugin that's no longer supported (which happens a lot).
All this configuration just to get something basic working can cost you more in lost work time than if you hired a firm to do the website for you in the first place.
Plugin Nightmares
I miss those days when sites used to just be uploaded and nothing changed until you changed it. That's not the way it is anymore with builders like WordPress and others. They require many different types of plugins to add functionality. There are plugins for optimization, SEO, forms, image sizing, social media feeds, and many other things.
Plugins can cause a lot of issues including:
Needing constant updating
Causing your site to "break" when you apply an update
Being built poorly from a security standpoint
Allowing a download for free, but requiring you to pay for certain features
Conflicting with other plugins
Being no longer supported by the developer
Not having any type of customer support
Being badly designed and buggy
Big Security Risks
When you use a DIY website builder, you're leaving a lot of your site's security in the hands of strangers. Every theme or plugin developer could cause you a major cybersecurity breach.
Here are examples of a few recent security issues with DIY website builders:
In 2020, a vulnerability was discovered in WordPress themes by Elegant Themes. This put over 700,000 websites at risk of being hacked.
In 2021, GoDaddy discovered that its WordPress servers had been hacked, exposing the information of the 2 million WordPress customer websites that it hosted.
In 2023, it was reported that 75,000 WordPress sites were impacted by a security flaw in the online course plugin "LearnPress."
The popularity of DIY websites makes them even more vulnerable, as hackers create exploits to breach as many of them as possible. When it comes to the security of your business site and data, you don't want to leave that to chance. It's best to have a professional web designer build you a secure site that's less exposed.
Problems Converting & Tracking Leads
One of the services that website pros provide is setting up site pages to meet your conversion goals. They'll work with you to discuss the main services and products you want to promote and put together landing pages that are designed to drive leads.
This includes tracking on the backend, which usually means setting you up with Google Analytics or another traffic-tracking mechanism where leads can be captured so you know what's working and what's not.
This is not something you get when you're doing your website yourself. Knowing how to do conversion tracking and buying paths on your website falls all on you.
Don't Hurt Your Sales With a Weak Website
Free websites usually look that way, as well as lack the conversion power of professionally designed sites. Before you think you're being smart by signing up for a free DIY site, talk to a professional and see what you'd actually be missing.
Need more help with marketing? Check out Tech Marketing Engine for à la carte marketing content to supercharge your business.
Do you have any DIY website horror stories? Share your thoughts in the comments!