When you're taking a look at your website stats, the number of visitors you get is just one part of the equation. You also have to look at how many people leave without even contacting you.
If your visitor count is high but your bounce rate is high too, you could be getting a false picture. You may think that a new landing page or other marketing initiatives are working when they are actually missing the mark.
Bounce rate is one of the key analytics that you need to monitor when reviewing your website data. We'll go through what it is and potential causes that can be addressed to give you a better chance at lead generation.
The ABCs of Bounce Rate
Bounce rate is often one of the most misunderstood statistics for your website analytics. Some people think it means nothing but bad things, while others think it means nothing at all.
The fact is that bounce rate is an important indicator of how visitors are engaging with your website. Do they like it and stick around? Or do they take one look and "bounce" away?
It's important to understand exactly what bounce rate is so you'll know what it means when it comes to the website visitors you're driving to your site in hopes of turning into leads.
First, let look at how a high bounce rate can negatively impact your business. High bounce rate can:
Point to wasted money on digital ads
Mean your landing page or home page isn't convincing people to work with you
Drag down your website search rankings
According to SEMrush, bounce rate is the #4 ranking signal Google uses to rank search position.
The Definition of Bounce Rate
Google defines a website bounce as a "session that triggers only a single request to the Analytics server." In layman's terms, this means someone goes to a single page on your website and leaves without visiting another page.
A web page's bounce rate is the percentage of visitors that left their entry page without venturing further. So, if you had 100 visitors to your page, and 50 of them left without going to another page on your website, then that would be a 50% bounce rate.
Which actually wouldn't be too bad. SEMrush notes that the average bounce rate for the domains ranking within the top 3 on google is 49%.
In most cases bounce rate is a negative indicator. However, if you don't understand what it means, you could end up building a webpage designed to get a high bounce rate without even knowing it.
What Other Factors to Look at With Bounce Rate
Looking at only bounce rate is like looking at only site visitors, it's just one part of the picture.
For example, if you've hired a new Facebook Ad team and they show you an attractive graph with your landing page visits going way up, you might think that your ad dollars are being well spent.
But if your bounce rate has also gone way up, then that's an indicator that your ad money is going down the drain because something is not connecting between the traffic driven to your site and the page they land on.
You have to look at the entire picture of your website stats. If you don't, you can get a completely false picture of why you aren't getting the sales and leads you're looking for.
Factors that you want to look at along with bounce rate include:
Unique page views (how many visitors do you have in total?)
Time on page (how long are they staying before they bounce?)
The bounce rate of other site pages (is one page a problem, or it is the whole site?)
Bounce rate by referral method (is it a problem with ad copy or are all visitors bouncing?)
Where do you find these things?
If you use Google Analytics, here's where you can find these:
The Audience Overview report
The Channels report
The All Traffic report
The All Pages report
A tip for finding these reports quickly is to search the name in the top search bar in Google Analytics. That saves you from having to search around inside the different areas to find them.
You can also customize reports and have reports automatically emailed to you on a recurring basis, which saves you from having to fit time in your day to go to the site and pull them up.
What's a Good Bounce Rate?
According to a study by marketing company RocketFuel, here are some ballpark figures to help you gauge your bounce rate:
Excellent: 25% to 30%
Very Good: 31% to 40%
Good/Average: 40% to 55%
Poor/Needs Improvement: 56% to 85%
Horrible: 86% and higher
Why Do Pages Get a High Bounce Rate? (and How Can I Fix Mine?)
It's important to understand where high bounce rates come from so you can properly read your traffic and how visitors are engaging with your site. If you don't get a high bounce rate issue under control, you can end up losing tons of potential leads that you worked hard to drive to your site.
On a positive note, once you uncover high bounce rates on pages, and address potential causes, you can see a significant increase in the number of site visitors that contact you and convert to leads.
Here are some of the key factors that cause high bounce rates.
Bad/Ugly Page Content
If someone gets to your website and immediately feels like they've been transported back to the late 1990s (but not in a cool retro way), they can feel your site, and thus your company, is outdated and be turned off immediately.
Here's an example of an outdated site that would turn most people off right away. Yes, I visited this one today, not in the year 2000 when butterflies flying around on a webpage were totally cool.
You want to make sure your site pages are attractive to visitors, and that means all of them. I've been on websites where I entered on an internal page and though the site was poorly designed, then I visited the home page, which looked more modern and attractive. But ALL pages need to match and have the same draw for visitors if you want to convert them.
42% of people won't do business with a company that has a poorly designed website.
No SSL Certificate
You may have noticed that browsers are now making it even more clear which sites have an SSL certificate for encryption and which don't. And the ones that don't can scare people away when they see the "Not secure" tag.
Not only does it say that the site isn't secure, but there's also a big warning icon too! That's enough to drive anyone away to another IT provider's site.
Being in the IT business, there is really no excuse for not having an SSL certificate to secure your website.
Page That is Slow Loading
One of the big reasons that people bounce from a page is that they don't have the time to wait for it to load. 40% of people will leave a site if the page takes more than 3 seconds for the content load.
And being that 58% of website visits come from mobile devices, you need to make sure your pages are loading fast on mobile as well as desktop.
If your site is slow loading, you could be spending a bunch of money on digital marketing only to lose those visitors because your site isn't optimized for speed. A good place to start for tips on how to speed up your page loading is Google's PageSpeed Insights tool.
Popup on a Page That Comes Too Soon
Have you ever gotten to a site, started reading the first few sentences, then had a rude popup jump up on your screen? Yeah, visitors hate that!
Any popups for lead magnets or newsletter signup that are timing too soon, it can cause your bounce rate to increase.
If you are using popups, a good rule of thumb is to have them trigger on page exit, so you're not annoying a visitor that's trying to read your content. It's also best to have just one on a page, rather than more, which can turn someone off and cause them to leave.
The Landing Page Is Designed as a "Stand Alone"
You've just worked with a flashy digital marketing firm and they've set up a stand-alone landing page with no inner site navigation and a contact form on the page. Why is the page getting a high bounce rate?
Because how Google designates bounce rate is that people visit only one page of your site and don't go to another. So, if you have a landing page that's set up to convert right on the page, it's unintentionally designed as well for a high bounce rate, being that you're not inviting people to explore your site.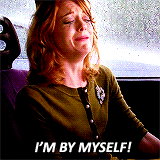 In this case, you would want to grade the page's conversions to see if you're getting the traction you want since the bounce rate won't be relevant in this particular case by itself.
Two ways you can approach this type of page:
Look at the time on the page to see how long visitors are staying in addition to the bounce rate.
Create a Thank You page that a contact form sends visitors to, which would mean they go to another page on your site and aren't counted as a bounce.
The Page Message Doesn't Match the Promise in an Ad
One thing that you want to be very aware of when working with a marketing company or trying your hand at content marketing is bounce rate by referral method.
For example, if you have a low bounce rate for SEO but a high bounce rate for paid ads, it can mean the ad copy is off-target.
The ad could be promising something that the landing page doesn't deliver, which would lead someone to click the "back" button and bounce off the page.
When setting up copy for ads, social media posts, SEO, and other drivers of website traffic, you want the "promise" in the message to match the content on the page exactly.
Difficult to Read Content
People have shorter attention spans these days, and if they land on a boring page with a ton of text with no images, no headers, etc. they can be turned off.
You want to use good rules of thumb for readable MSP site content, so someone doesn't get immediately turned off when they land on the page. You can check out this article on Tech Blog Builder for tips: 10 Ways to Make Your MSP Site Content Much Easier to Read
Lack of a Clear Next Step or CTA
When people land on a blog post or another page of your site, do you clearly tell them where to go next or have internal links for more information?
If you post a blog article, it can be a nice read but still have a high bounce rate if there's no clear call-to-action or next step.
You want to use interlinking in your articles to highlight other pages of interest (such as linking the word "cybersecurity" to your security services page). It's also important to always have some type of CTA on all your site pages, including blog posts and "about us" pages, so you invite someone to explore your site or head on over to your contact page.
Knowing Your Bounce Rate Helps You Improve Your Conversions
When you cross-reference your bounce rate with page content, marketing copy, and page speed, you can drill down into what may be causing visitors to leave. Improving bounce rate means more conversions and sales!
Do you have any questions about bounce rate? Share them in the comments and we'll do our best to give you a good answer.