One of the common challenges of any website owner is how to keep people from bouncing away from their carefully crafted content.
Keeping people on your page not only increases the chance of a sale, it also helps your search rankings because Google equates dwell time with good content.
Worried that you have little control over how long website visitors decide to stay? Read on for several tips on how to better engage visitors and entice them to stick around a while.
How to Keep Your Site Visitors Engaged & Sticking Around
Two of the important factors when it comes to website content and how Google judges it for ranking position are bounce rate and dwell time.
A high bounce rate can indicate that people landing on a page don't like what they see, because they immediately leave.
For dwell time, which is how long someone stays on a page before leaving, the longer the better. A long dwell time indicates that someone is really into your content and is taking the time to read and explore.
Both of these statistics really just boil down to the question, "Is your page good enough to keep someone engaged and reading it?"
Many MSP business owners use content marketing in the form of website blogs as a main part of their IT marketing engine. Content marketing costs 62% less than traditional marketing and scores about 3x as many leads as outbound marketing.
But in order for that marketing to work, you need visitors to actually read your blog, or most of it, at least down to your call to action.
Here are several tips that can help you keep people sticking around your blogs and site pages, improving both your SEO and your lead gen activities!
Post Quality Content
This tip is fairly commonsense, but you'd be surprised how many people put up blog content "just to get something up and spidering online" without paying attention the quality of the content they're posting.
Quickly putting together two paragraphs about the newest tech thing in the news (just to get something up), isn't going to help you much if people are bouncing from your page.
The number one thing you need to have to keep people engaged is good content that's interesting and makes them want to read beyond the first few sentences.
Not everyone is a writer, so if you're not one yourself, you can use an MSP blog service, like Tech Blog Builder, to help feed your site regularly with good content that people will actually want to read through to the CTA.
Fulfill The Promise of Your Headline or Social Teaser
When you create a headline or a social post for your service page or blog, you're making a promise to the reader about what they can expect to find on that page.
If someone clicks over to your "10 Cybersecurity Tips" blog and just finds a long listing of your managed services features without any "tips" that were promised, they'll most likely be bouncing away.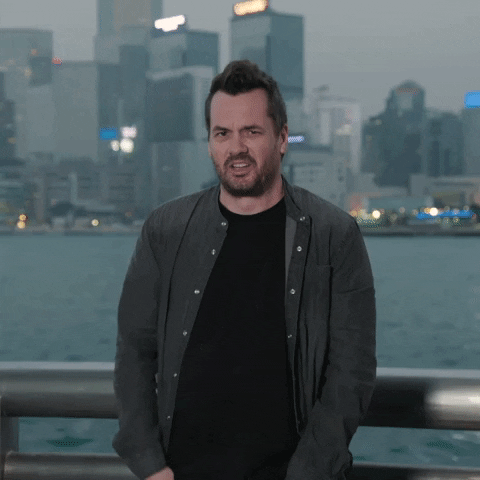 Make sure that the headline of your page and any ads or social posts you use to direct visitors to it properly reflect the content a person will find.
Use at Least One Image
Blog posts and webpages with images are much more engaging than those with text only. Someone may take a few extra seconds to look over an image, and every second counts when Google is deciding how much people like your page.
Blog articles that have images receive 94% more views than those without them.
If you're stuck on where to get high quality images for your website that won't cost you a fortune, and that you can use without getting into trouble, here are some of my "go to" places. You can also check out our blog about finding and taking high-quality images.
Get free images at:
Microsoft 365 (Yes, there are actually decent stock photos in there! Go to the Pictures insert in Word or PowerPoint and choose Stock Images)
Adobe Stock (use the "free" filter)
Add Infographics or "Explainer" Graphics
Another way to make your content more engaging and entice people to stay on your page longer is to add either an infographic or explainer graphic to your content.
People following directions with text and illustrations do 323% better than when they have text only. Not only is this type of content helpful for keeping a reader engaged, it can also help you get your point across more easily and have it stick.
I'll give you an example of an "explainer" graphic below based on the 3-2-1 backup rule. (I made this using SmartArt in Word in about 11 minutes.)
Example of a reader-engaging explainer graphic.
Reduce Page Load Time
One culprit of a poor dwell time and high bounce rate is if your website page takes too long to load. You may have excellent content, great pictures, and a killer call to action, but if your page takes 5-6 seconds to load, most of your visitors will never see all that.
25% of website visitors will abandon a page that takes more than 4 seconds to load.
Use tools like Google PageSpeed Insights to check the loading time of your pages and tweak them to ensure they're not taking too long to load on both desktop AND mobile. Most website visitors are now coming from mobile devices, so page speed is vital to keeping them on your page.
Use Good Page Formatting Practices
If someone lands on your webpage and sees a big block of text that looks like it's going to be hard to read, they'll probably click the back button and go elsewhere.
You want to make sure you're using best practices to make your IT business site easier to read. So, when someone lands on a page they'll take the time to read your content instead of being turned off by poor formatting.
Some of the best practices for formatting easy-to-read pages include:
Using only 2-3 sentences per paragraph
Using bullet points to break up long text lists
Using headers and sub headers
Leaving plenty of white space between text and images
When a page is nicely formatted, it's inviting to a visitor to read and will make it easier for them to grasp the content.
Embed Videos That Match Your Content
Another way to keep someone engaged and sticking to your page is to embed a video that matches your content and helps illustrate the point.
Videos can help you sell a product while keeping the blog content more informational and less salesy as well. For example, if your blog is about the real costs of ransomware and includes tips on how to prevent ransomware, you can include a video that's about your anti-malware solution.
72% of customers prefer learning about a product or service by video. Videos are also great for mobile users because people are 1.5 times more likely to watch video from a smartphone. 
Add an FAQ Section
You can follow Google's lead in answering the most asked questions for users by adding an FAQ section about your topic someone within your content.
People often have a question in mind when clicking through a search result to read a page, and if you address their question in an easy Q&A format, it can keep them reading and on your site.
You can easily find 3-4 questions to add in an FAQ section by typing your page topic keyword into Google and looking through their "People also ask" section.
Strategically Link to Other Helpful Site Content
The more time someone spends on your site, the more probable that they'll contact you about your services and go from visitor to lead.
You can encourage them to explore more of your MSP site by placing strategic links throughout your content using anchor text.
For example: Are you looking for some great SEO link building tips?  <– See what I did there?
When you're writing or posting content to your site, think about how you can helpfully weave in other pages. You don't want to force it or overdo these links, just sprinkle in a couple of relevant ones with a goal to be helpful to the reader.
Ask Your Reader Questions
One way for someone to feel engaged with a webpage is if you specifically ask them a question. It can make a reader suddenly feel that you care about them and get them thinking.
For example, in your blog about ransomware tips, you could add in between two paragraphs, "Have you ever worried about getting hit with ransomware?"
Suddenly, instead of just being an outsider reading text on a page, you've invited the website visitor into the conversation, which will encourage them to want to read more.
Keep Your Reader In Mind When Creating Web Content
If you keep a quality website visitor experience in mind as you're creating content for your IT business site, it can help you keep people on your pages longer and enhance your SEO and lead generation.
What do you find most challenging about creating content for your site? Share your thoughts in the comments!