Search engine optimization is more than just using the right keywords. Google's algorithms look at multiple ranking factors to decide where to show your page in the search results.
One of the factors that's important is link building. Relevant links to your site from other legitimate websites have a positive impact at boosting your pages up the SEO ranks.
How do you link build the RIGHT way and avoid any tactics that could backfire? We've got several tips below that can help!
Why Is Link Building Important for SEO?
According to Google, backlinks to a website are one of the top three ranking factors for a webpage. Typically, more quality links you have to your page from other sites, the more organic traffic you'll see.
When an MSP site has links from other websites, it builds both page and domain authority. The way search engines see it, if you have 20 legitimate sites all linking to your Microsoft SharePoint Tips article, then that article must be quality content and it will be moved up for the pertinent "sharepoint tips" keywords.
In a study of over a billion webpages by Ahrefs, they found a direct correlation between how many quality backlinks a website has and the amount of organic traffic it receives.
For example:
Sites with 5 backlinks saw average monthly organic visitors of 501-1000
Sites with 9 backlinks saw average monthly organic visitors of 2501-3000
Sites with 15 backlinks saw average monthly organic visitors of 5501-6000
What's a Quality Link?
When you begin building backlinks for your website, it's important to understand the difference between quality and non-quality links. If you try to buy backlinks to your website from a service, you're most likely going to get poor quality links that may actually hurt you.
For example, there are some online scammers that offer to get you tons of backlinks for your site SEO for very little cost. But in many cases these types of sites will have pages that are nothing but backlinks to sites with zero content, and that have very little domain or page authority.
Google is looking for quality backlinks for ranking signals, which means a site that has quality content, good domain authority, and that is using the link in a way that makes sense (i.e. how I used the Ahrefs backlink above when talking about link building).
Here are some of the most popular ways that marketers measure the link quality of a backlinking site:
Domain authority (65%)
Domain ratings (48%)
Page authority (36%)
What is Domain Authority?
The concept of domain authority was developed by Moz, a company that lives and breathes SEO. It's a way to judge how well a website will rank on search engine results pages (SERP) and uses a rating from 1 to 100. Higher scores equate to a better ability to rank.
Moz explains that new websites will generally start at a domain authority of one. Sites with a large number of high-quality links (Amazon, Wikipedia, etc.) will have a high Domain Authority score, where smaller businesses with few inbound links will score lower.
Domains have a score (Domain Authority) and individual pages do as well (Page Authority).
What is Domain Rating?
Domain Rating is similar to Domain Authority, it's simply created by a different company, Ahrefs. It shows the strength and quality of a website's backlinking.
This rating system also uses a 1-100 score, with higher scores being better. Using both of these systems can help you get an idea of how well your backlinking is and where it can be improved to boost your search engine position.Here are some helpful links to see where your MSP site currently stands:
How to Get Good, Quality Backlinks
Your goal with backlinking is to get quality links back to your website from legitimate sites. Preferably from websites that have a good Domain Authority themselves.
You can think of it as rubbing elbows with an A-lister movie star. If you get an endorsement on your new Sci-Fi script from George Clooney, it's going to carry much more weight with a movie studio than an endorsement from someone they have never heard of.
Now you can't always get "George Clooney" or "Sandra Bullock," which would be akin to getting page links from Wikipedia or a site like Best Buy.com. But you want to try to shoot for the highest authority sites you can when building those backlinks.
For example, go for a site with a 40 Domain Authority over a site with a score of 15.
Pro Tip: One other tip when cultivating these links back to your website to boost your own Domain Authority and SEO is to try to have the link hyperlinked on a site keyword (Google loves this!).
So instead of having the word "here" being linked:
Wrong: Find more details on managed backup here.
Try to have the link on a keyword like "managed backup":
Right: Find more details on managed backup.
Now, here are some ways to get good, quality backlinks to your IT business site to improve your search engine rankings.
Partner With Local Businesses
Get a group of local, non-competing businesses together and agree to link to each other's websites. You can do this with customers and with other small businesses.
You may link to a customer's site from your testimonial page, and they may in turn link to your site from a blog on their page about the improvement you made for them.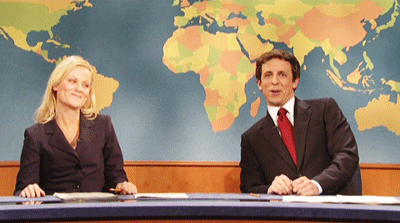 For local businesses that aren't customers, brainstorm ideas on how you can each interlink between you in a meaningful way, perhaps from a page about local business in the area and what they do.
Get Featured in Local Media
Local news websites tend to have a great local SEO and having them link back to your site can inject some great Domain Authority that will help you out.
Local reporters are always looking for good human-interest stories, and sometimes it just takes sending them a press release to get some great backlinks as well as free press.
For example, many years ago I wrote a press release for a local Papa Johns (when the company was still young) about their recent Pizza Olympics competition just to see what would happen. From that, they got a spot on the local news, radio call in show, and other news mentions.
In today's world of digital news, getting featured in the local media can mean links back to your site from their website, their Facebook page, and their Twitter page.
Here are some ways you can drum up some local news about your MSP business and some great backlinks to your site:
Announce a new service or product
Announce your COVID-19 "contactless Remote Service"
Announce a free webinar about at-home-worker cybersecurity
Start an annual "Best Use of Technology" and announce your first award
Write a Guest Blog
Writing a guest blog on someone else's website is a great way to get a good backlink and one that comes from a page with a ton of related keywords about your business.
People are always hungry for content, so if you can match a topic that a particular company's customers would be interested in, you'll have a great chance at scoring a guest blog.
Here are some tips on getting starting with guest blogging on other websites.
Just remember to check the Domain Authority for both your website and potential guest blog sites. You want theirs to be higher than yours so you can get that SEO boost.
Join Organizations with an Online Directory
Organizations that have an online directory can help you generate quality backlinks to your site as well. You may also find the community to be a source of ideas and inspiration.
Here are some local small business organizations to look for:
Create "Linkable" Content
There is content that businesses create simply for the purpose of having others use it, post it in their websites, and link back to them.
The Ahrefs graph on backlinks vs organic visits that I used earlier in this blog is a perfect example of that. They created helpful content that fit perfect with this blog, so I used it and linked back to their site.
Another recent example that we just added to our sister site, Tech reputation, is this star rating chart that gives businesses a roadmap to their star ratings and is designed to be "linkable" content.
Linkable Content Example:
Here are a few ideas for creating linkable content for your site:
Infographics
Survey charts
Create your own graphs using statistics from a recent cybersecurity report (like this one on ransomware).
Tip sheets or checklists (i.e. WFH cybersecurity checklist)
Review Social Media & Local Citation Links
Local citations are sites like Google My Business and Manta that are a business directory listing. Make sure you claim these and link your website, and key pages of your website if possible, to generate backlinks.
The same goes for any social media pages you have on LinkedIn, Facebook, Twitter, YouTube, etc. Ensure that these profiles are properly linked back to your website and/or key site pages.
Write Testimonials for Other Businesses
Do you have a great product or service that you use? See if you can write a testimonial and include your company name and website link with it.
Most companies are thrilled to get testimonials they can use in their marketing and won't have a problem if you include a link back to your website.
Remember to check site Domain Authority so you're targeting the best backlinks for your SEO.
Link Building is Still a Cornerstone of Good SEO
Building backlinks the right way is still one of the main cornerstones of SEO that will help you climb the rankings and boost your website visitors.
Do you have any tips on getting quality links back to a website? Share in the comments.