Why aren't more of your website visitors converting to leads? It's a question that plagues nearly every website owner no matter what industry they're in. You put up a nice website with all your services, work hard on your marketing to drive visitors, but most of them are leaving without filling out a form or lead magnet page. Why?
It's frustrating to see a high percentage of visitors leaving your tech business website without giving you any way to contact them. Some of the key reasons for them not turning into leads could be tied to the design of your site.
38% of website visitors will stop interacting with a site if they find the design unattractive. (Forbes)
There are several design mistakes that may seem small but can have big impacts on whether or not a visitor clicks that call to action to learn more, sign up, or contact you. And if you're paying for pay-per-click advertising, and losing a majority of those leads, these errors could be costing you even more.
Read on to find out how to identify what may be driving your visitors away from your site and how to correct it.
Tips to Improve Your Website's Lead Generating Abilities
A button color can make all the difference in the world when it comes to getting people to click. Likewise, your use (or not) of images can either invite someone to engage with you or send them to the "back" button.
The good news is that if you do recognize some of these design mishaps on your own tech business website, they're fairly easy to address and you should see your site's conversions improve once you do.
Mistake 1: Using Text Links (Not Buttons) for Calls to Action
Are you using text links for important links, like CTAs? Your website readers could just be scanning over them and not seeing your requests to take an action.
While text links are good when you're building out an SEO structure and want to use keyword anchor text to link to your cornerstone content, they're not great for a call to action because text only doesn't stand out as well as buttons.
Buttons have been shown to increase clicks on a CTA by 45% and covert 42% more website visitors into leads.
Why do people like to click on buttons more than text links?
They're easier to see
People expect an action to happen
They uncomplicate getting to something you want
Buttons tap into our reward system
They're more visually attractive than a text link
There are several elements that go into creating good buttons that will drive clicks and interactions by your visitors. Here are some tips for designing great website buttons.
Rounded corners, which tend to drive attention to the middle
Big enough to stand out (no one wants to struggle to click on a tiny button)
"Pushable" buttons are best, you want it to actually look like it's being pushed down
Button text that's not too wordy, with a clear CTA, like "Get My Cool Thing Now!"
Color is very important (we'll get into that next)
Test different button types to see which your audience likes best
Another tip about the CTA text you use on the button is that people like first-person language better, so use "Get My Free Quote" instead of "Get Your Free Quote" and make it even more urgent by adding "Now" at the end.
Mistake 2: Choosing Poorly Contrasting Button Colors
You might try to match your button color to some other elements on your site, thinking that you're doing a great job blending them in with your design. The problem is that you don't want your buttons to blend, you want to them to stand out!
Of course, you don't want them clashing either, making your whole site look a little "off," so the key is to use a complimentary but contrasting color so your button will get noticed and people will be drawn to it.
Authors have written volumes about the psychology of color and which colors make people feel a certain way. We'll give you the lowdown on button color below with some tips on choosing the best ones for your tech website.
The four most popular button colors are:
Red: attention-grabbing
Blue: trust, good for impulse buyers
Orange: urgency, attention, low price, good for "buy now"
Green: go, health, gives the "green-light"
The least popular button colors are:
You may also want to take a look at some of the button colors used by major online retailers, after all, they have millions to spend on testing and deciding which button type and colors work best. It's worth noting that Amazon uses orange, Target uses red, Walmart uses blue.
Mistake 3: Lack of Images on Your Service Pages
If you're not using images on the services pages of your tech business website, you're missing a golden opportunity to engage with your site visitors, and possibly be causing them to leave and look elsewhere.
Webpages with images get 94% more views than pages without them.
Images not only bring your content to life, they also help to sell the service you're promoting on that page. In just one glance a visitor can visualize what you can do for them and the type of IT service provider you are.
Images also help improve business recall. For example, if someone has been shopping IT support in your city, they may remember you by that cool image of your technician and a happy customer on your service page.
In a nutshell, here are the key benefits of using images on your site:
Makes your website more "sticky" and attractive
Instantly tells the visitor about your services and business
SEO benefit by using ALT image tags
Images can show up in Google search results
Social media posts of your page link will bring in the image
Images tell a story in one glance
Do's and Don'ts of Image Use
When adding images to your website, you want to avoid things that will make your website look even worse or get you into copyright trouble. Here are some do's and don'ts when adding images to your tech business site.
DO choose images with colors that are complimentary to your site
DON'T use grainy or blurry images (they'll instantly drag down a nice site)
DO optimize images for website speed so they don't add lag
DON'T just grab any image you find online, it might mean copyright infringement
DO keep image sizes consistent across your tech business site service pages
DON'T forget to use ALT image tags for SEO
DO be creative so your images will stand out
One last tip about images, is where to find commercial use photos online. There are both free options and paid options, which typically give you a bit more selection.
Free Options

Pixabay.com
Freeimages.com
Unsplash.com
MorgueFile.com
Paid Options:

DepositPhotos.com
Shutterstock.com
iStockPhoto.com
Stock.Adobe.com
Mistake 4: Not Enough Whitespace for Your Content
Another important element of your site that can either invite people to read more or send them away is whitespace. This is the open space between the elements on your page, including text, buttons, images, margins, menu, and footer.
White space around an element makes it more prominent and a user more likely to interact with it (such as a CTA button).
Not giving your elements "breathing room" makes it more difficult for each element to stand out and makes reading text harder, especially if your visitor is on a mobile device.
Use of whitespace between paragraphs and margins has been shown to increase comprehension by nearly 20%.
Here are the key reasons you want to include a good balance of whitespace on your website pages.
Makes content easier to read and understand
More visitor interaction because your page is more pleasing
Ability to properly highlight a call to action
Creates balance between your elements
Acts as a natural separator
Is an indicator of a well-designed website
Mistake 5: Ignoring the Mobile Experience in Your Site Design
When have you last visited your website on your smartphone? While it may look amazing on your desktop computer, if you're not paying attention to mobile design you could be losing tons of potential customers.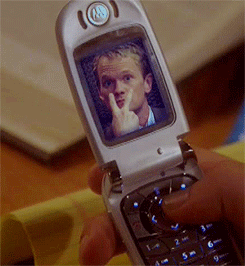 70% of website traffic comes from mobile phones.
While many website owners weren't looking, their mobile visitor numbers have increased significantly over the last five years. Mobile use has now taken over desktops when it come to the main way people browse online.
If your site isn't mobile friendly, then people aren't going to bother reading further about your IT services, so ensuring your site is responsive (i.e. looks good on all devices) is vital to capturing visitors that turn into leads.
A site that isn't mobile friendly can also be a reason you've dropped in search engine ranking. Google began giving preference to mobile-friendly websites in their organic search results.
In March of 2018, Google announced they would be using mobile first indexing for search results, meaning if your site isn't mobile friendly it's going to be penalized no matter how great your SEO is.
Many website platforms these days, like WordPress, are built for responsive, mobile-friendly sites, which automatically adjust images, text, and menus to be more easily read on a mobile device screen.
Key Features of a Mobile-Friendly Site:
Legible and larger text size
Content fits to mobile screen size
Easy to follow navigation
Larger buttons/navigation that's easy to touch
Fast speeds
Google has a nice explanation with graphics about what mobile-friendly means to them. And driving home the point for any business, especially a local IT business, is this… 94% of people with smartphones search for local information on their phones.
So, improving just these five key elements of good website design can make a big difference in how many visitors stick around on your website and how many are engaged enough to click on a form and become a lead.
What's your favorite Call to Action button text that gets people clicking? Share your most creative ideas below!